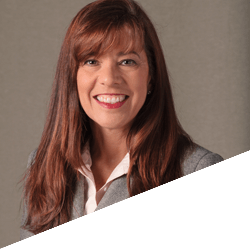 JOLENE FALAT - PRESIDENT
Jolene Falat is the Assistant Vice-President & Branch Manager of First Mid-Illinois Bank and Trust in Carbondale.
She has served as the treasurer of the board of the Science Center of Southern Illinois and is chairperson of the "Chef Clash in the Arena" (formerly "100 Men Who Cook") annual fundraising event that benefits several local charities.
Jolene attended the University of Illinois and completed her Bachelor of Science degree in Business Management from Mid-Continent University. She and her husband Steve live in Murphysboro and have three grown children, all who have graduated from Southern Illinois University Carbondale, and three grandchildren.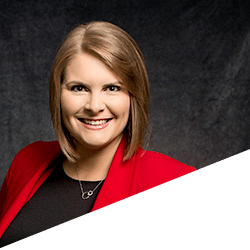 CRISTINA PISONI - PRESIDENT-ELECT
Cristina has two degrees from SIU, a Finance undergraduate degree and Master of Business Administration. After grad school, she spent 5 years with Saluki Athletics on campus.
She opened her State Farm agency in Carbondale in 2018 and remains heavily involved with supporting the campus and Carbondale communities.
She is currently a member of the Saluki Pride Committee through the Chamber of Commerce and chairs the Young Alumni Committee through the SIU Alumni Association. Her and her husband, Joel, have two children, 5 year old Luca and 2 year old Dori Jo.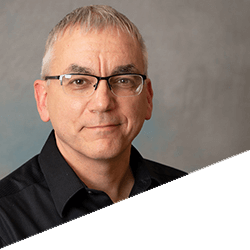 STEVE QUINN - PAST-PRESIDENT
Steve Quinn is the Business Manager for Samron Midwest Contracting. Samron is a full service general contractor working primarily in Southern Illinois and surrounding regions. Steve has been active in business leadership in Southern Illinois for over 20 years and has served on numerous economic development committees in the area.
In addition to serving on the Board and Executive Committee, Steve is also the Chair of the Carbondale Chamber Governmental Affairs Committee and serves on the Marketing Committee.
Steve and his wife Angie currently live in Carterville and have two grown children who are both proud graduates of SIU.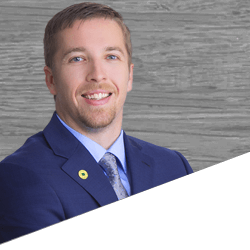 MICHAEL LEWALLEN - TREASURER
Michael Lewallen is a Commercial Officer for Banterra Bank in Carbondale.  Prior to getting started in banking, he obtained a bachelor's of Finance from Southern Illinois University in May 2006.
In addition, Michael is the chairman of the Saluki Pride Committee through the Chamber of Commerce and also serves on the Young Alumni Committee through the SIU Alumni Association.  Michael is a graduate of Leadership Carbondale and co-owner of Studio Day Spa.
Michael lives in Carbondale with his wife Lauren and daughter Miori.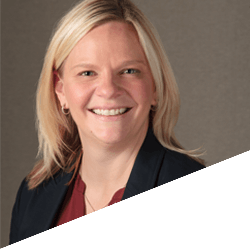 TENA BENNETT
Dr. Tena Bennett is the Assistant Vice Chancellor for Auxiliary Enterprises. She provides leadership of external enterprises and overseeing the operations, finances and operations of the Student Center, Recreational Sports and Services, Rainbow's End Daycare and University Housing.
Dr. Bennett is a resident of Carterville, she has lived in the community for 15 years and worked at SIU in various roles within Student Affairs. Tena currently chairs the Chamber's Leadership Carbondale program and serves on various committees.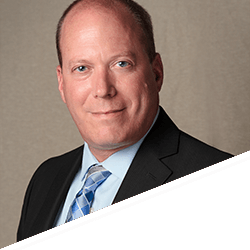 DARREN BERGER
Darren is a Business Development Specialist with First Southern Bank, and is the current co-chair of our Economic Development Committee. He attended Carbondale High School and SIU Edwardsville. Darren previously served on the Board from 2014 to 2019, and was the Board President in 2017. He is a past recipient of The Presidents Service Award, Business Leader of the Year, and Citizen of the Year Award.
Along with his Chamber service he is also on the Board of Directors for the Carbondale Kiwanis and Carbondale Warming Center and is a past board member of The Boys and Girls club of Carbondale.
Darren currently resides in Carbondale with his wife Christine.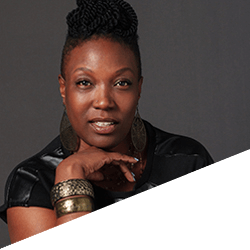 CARLA CHILDS
Carla is CEO of Naomi Enterprises, LLC. Naomi Enterprises focuses on leadership development, growth, confidence, and empowerment. She enjoys being amongst other entrepreneurs - novice and seasoned - to learn and grow as a female minority business owner. She became a Certified Life Coach in 2020 to propel her purpose; which is to empower entrepreneurs while helping them to "Level Up" in their hobbies, dreams, and desires.
Carla serves on the Boys and Girls Club of Southern Illinois' Advisory Committee, and serves in her local faith community - Hopewell Missionary Baptist Church.
Carla is the mother of six, and grandmother of seven. In her free time she enjoys traveling, spending time with friends, and surveying new foods.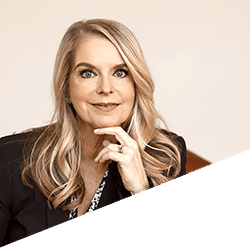 MARCY CASCIO-HALE
Marcy Cascio-Hale is a research attorney for the Fifth District Appellate Court, has her own skincare business, and has started a self-care group dedicated to helping individuals live better lives. She grew up in northern Illinois and relocated to Carbondale in 2006. She graduated from the SIU School of Law and has resided in Murphysboro since 2011.
She is active in her local BNI WIN chapter, advocating for small businesses throughout southern Illinois. She hosts the Notable Net-worker show on BNI Mid America TV, as well as her own "Business Brag" moment on Facebook.
Marcy resides in Murphysboro with her husband, Christian, and has one son who graduated from Carbondale Community High School and John A. Logan.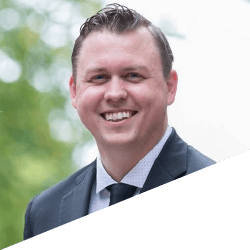 NIC SKOVGAARD
Nic Skovgaard is the founder of AlterEgo Marketing, a full-service creative agency with clients spanning Southern Illinois, Tennessee, Missouri, and Western Kentucky. He graduated from Southern Illinois University Carbondale with a degree in Public Relations in 2007.
Nic is a graduate of the Leadership Carbondale program, The Wizard Academy, and has been recognized as one of The Southern Illinoisan's 20 Under 40. He serves on the Chamber's Ambassador Committee, is a member of the Kiwanis Club and the Rotary Club. He is also currently facilitator for the Jackson County CEO program.
Nic lives in Herrin with his wife Nancy and four young children.
CHRIS STAYTON
Chris Stayton is the owner of the Town Money Saver of Southern Illinois. Town Money Saver is a direct mail advertising platform that reaches nearly 35,000 families and businesses every month from Murphysboro and Carbondale to Marion and Lake of Egypt.
Chris and his wife Dawn, another local business owner (SureLock Home Watch), moved to southern Illinois in August of 2020 and have been actively involved in the local community and their church since they moved here. He is fueled by a passion to help other small business owners thrive and grow.
In addition to being a fan of Saluki athletics, Chris is also a fan of the Chicago Cubs and Blackhawks.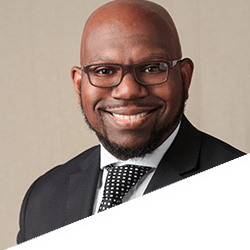 CHRISTOPHER SWIMS
Pastor Christopher Swims has served as senior pastor of Hopewell Missionary Baptist Church since 2010.  In additional to his role with the Chamber, he is active in a number of civic, professional and religious organizations.
Christopher holds a bachelor's degree in interpersonal communication from Southern Illinois University. He lives in Carbondale with his wife Brittany and daughters Carrington and Kennedy.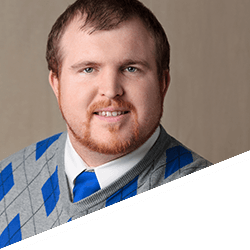 JUSTIN ZURLINDEN
Justin is a Realtor with Keller Williams Realty Pinnacle  in Carbondale. A graduate of the School of Architecture at Southern Illinois University, he lives in the Tatum Heights neighborhood in Carbondale with his wife, Emily, and their son Oliver.
After graduating from SIU in 2011, Justin opened Vintage Soul Furniture, a furniture resale shop that funded a local non-profit organization working with homeless people and underprivileged children.  After three years of running his business, he transitioned from selling couches to houses. He currently specializes in first-time homebuyer programs, estates, and senior relocation.
Justin is also a member of the Preservation Commission for the City of Carbondale, which serves to protect architectural gems in Carbondale and empower people to restore and memorialize important places, people, and events in our community.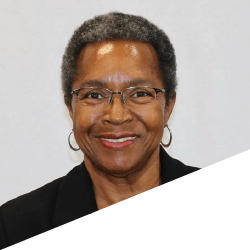 MAYOR CAROLIN HARVEY - CITY OF CARBONDALE
Carolin Harvey was elected as Mayor of Carbondale in 2023 and previously served for several years on the City Council. She previously worked at SIUC in the Bursar's Office, Division of Continuing Education, and Registrar's Office.
Carolin attended Miles College, John A. Logan, and SIU. She has been involved with the Chamber through attending monthly luncheons, volunteering for the golf scramble, and helping with other events.
Carolin and her husband James have two children.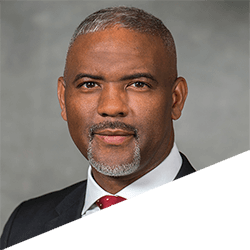 CHANCELLOR AUSTIN LANE - SIU
Austin A. Lane became the chancellor of Southern Illinois University Carbondale on July 1, 2020.
A native of New Jersey, he earned his bachelor's degree from Langston University, his master's degree from the University of Oklahoma, and his Ed.D. from the University of Alabama.
A 25-year higher education administrator and faculty member, Lane has served as president of Texas Southern University, executive vice chancellor of academic and student affairs at Lone Star College System, president of Lone Star College-Montgomery, vice president for student affairs at Tyler Junior College, and dean of students at the University of Texas at Arlington.
Dr. Lane has served on a number of boards and has been deeply engaged in the communities he serves.  He was recognized among the 2017 top minority professional leaders in Greater Houston, recipient of the 2015 Drum Major Award, 2014 Interfaith of The Woodlands Hometown Hero Honoree, and 2012 Pacesetter of the Year for the National Council for Marketing and Public Relations.
He is married to Loren Lane and has three children, Lauren, Chase and Lance.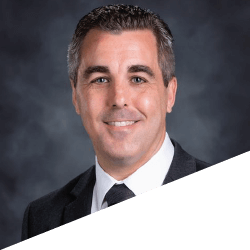 PRINCIPAL RYAN THOMAS - CARBONDALE HIGH SCHOOL
Ryan Thomas has been Principal of Carbondale Community High School District 165 since 2018 and has previously served as Assistant Principal and Special Education Teacher in the district. Mr. Thomas is a CCHS graduate and holds degrees from Eastern Illinois University and McKendree University.
Ryan lives in Carbondale with his wife Vanessa and their three daughters, Hannah, Lydia, and Ruby.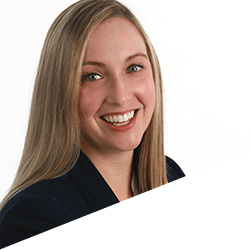 SARAH GRAY - SIH
Sarah Gray is the System Director of Business and Economic Development at Southern Illinois Healthcare (SIH). In her role, she is focused on leading business and economic development initiatives to improve the health and well-being of the communities served by SIH.
Sarah facilitates the SI Now initiative focused on advancing Southern Illinois as a great place to live, work, and do business. She also serves on the Board of Directors for Jackson Growth Alliance and is a member of the Carbondale Chamber of Commerce Economic Development Committee.
Sarah obtained a Bachelor of Arts in Business from Rhodes College in Memphis, Tenn. and a dual Master of Business Administration and Master of Healthcare Administration from St. Louis University. Sarah and her husband Ross live in Carbondale with their two sons, Everett and Wesley.